Audio Recording Module
Introduction​
Unlike the Audio module, where audio files can be played, Audio Recording gives customers the option to leave a voice message in the chat.
Typical Use Cases​
Can be used for service requests when describing the issue via chat would take too long. By means of a voice message, the situation can be described in more detail if necessary.
How to Use the Module​
The following screenshot shows the module in action. Users are prompted to leave a voice message. Afterwards, the chat confirms that the voice message has been received.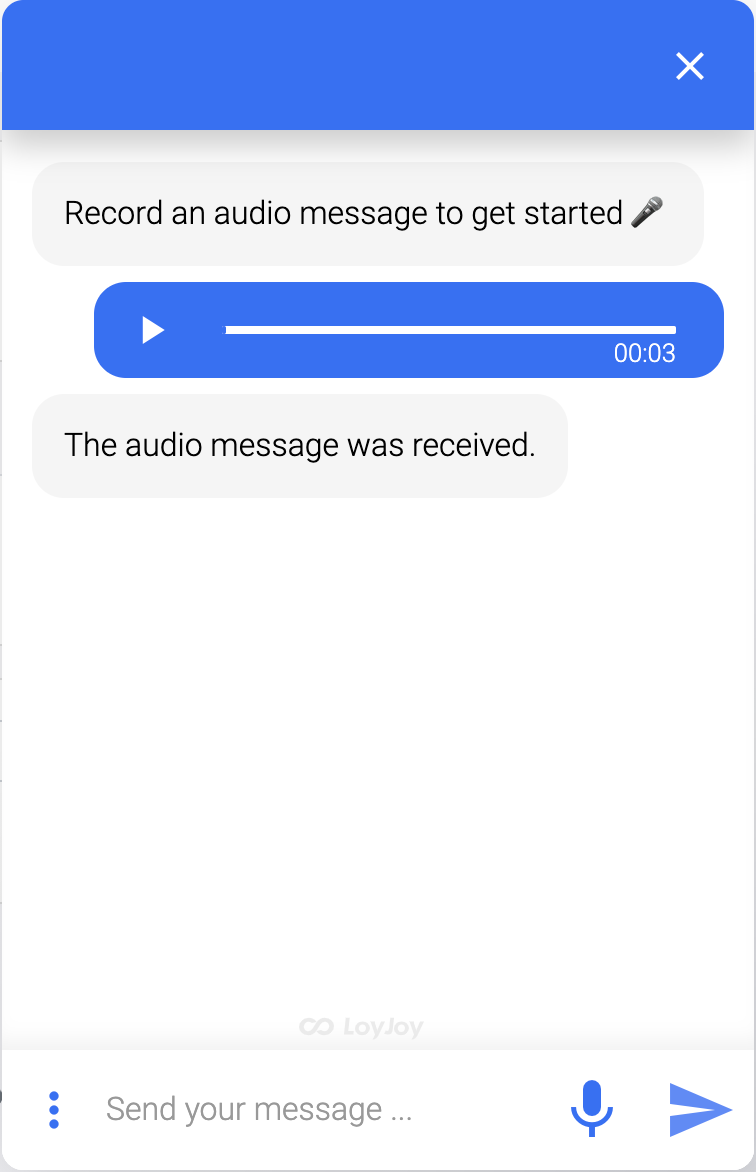 Useful Tips​
Sign in​
If the client is authenticated via the login module, you can access it as seen below ( Location). Either way, the audio message can be downloaded via the LoyJoy API.
Location​
You can find the audio message under the customers menue.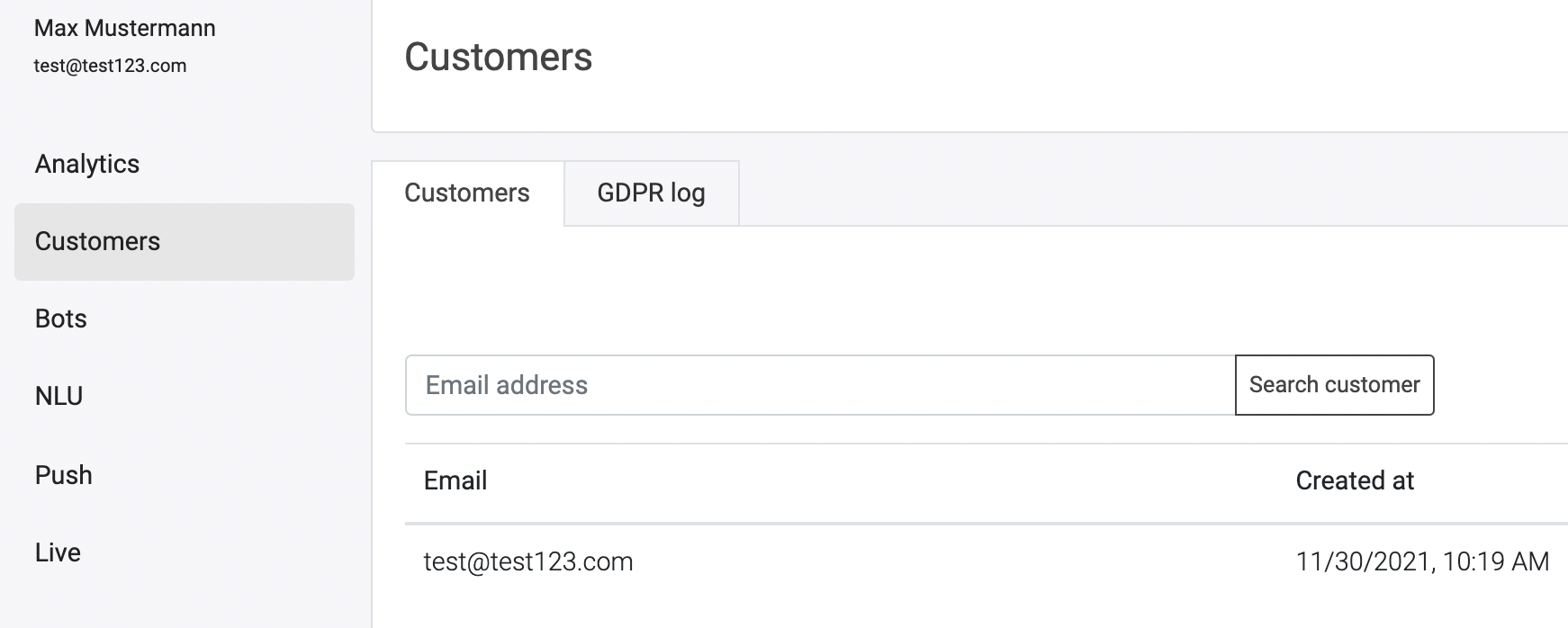 Click on the customer and go to the history tab.