Clipboard Module
Introduction​
Display a text message that can be copied to the clipboard.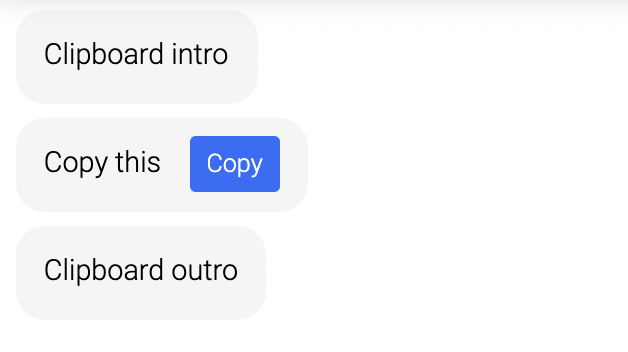 Typical Use Cases​
Useful when the customer gets a code for a voucher or coupon for example.
How to Use the Module​
Optional​
You can add an optional additional intro or outro.
Example usecase​
E.g. text message or a win code.