NPS Survey Module
Introduction​
Ask for the Net Promoter Score. NPS is a market research metric that asks respondents a survey question to rate the likelihood that respondents would recommend a company, product, or a service to a friend or colleague. Then, a second question asks the reason for the first answer.
Typical Use Cases​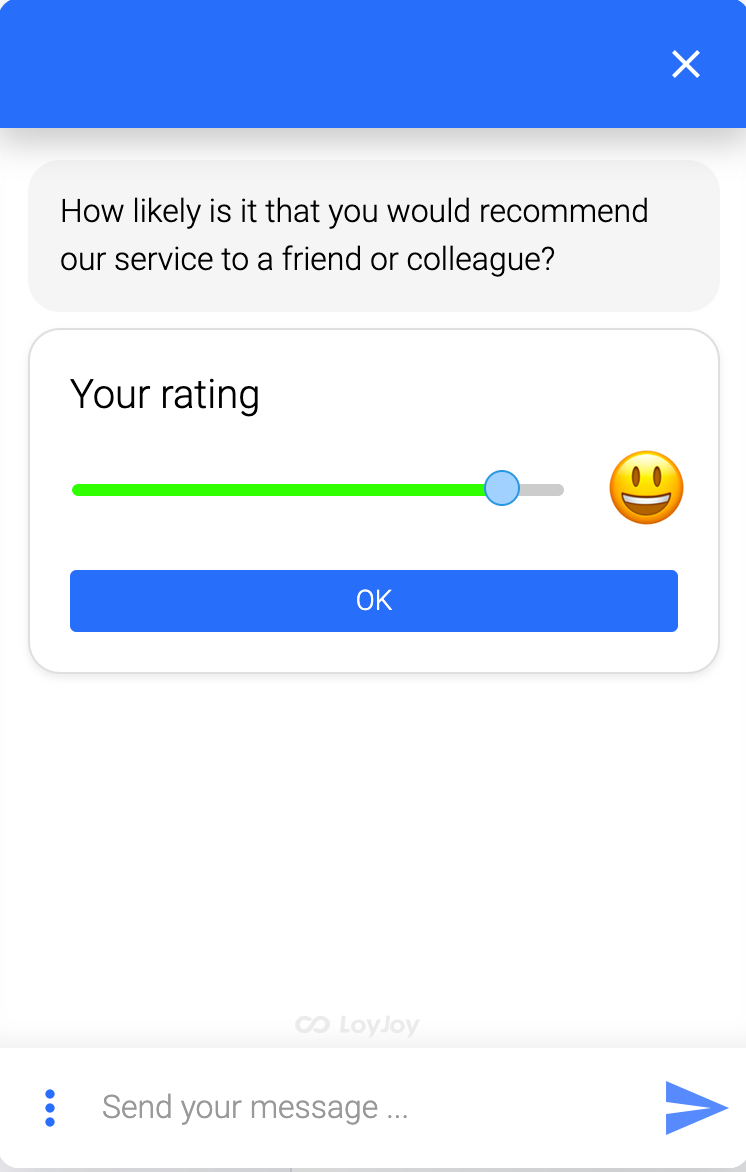 How to Use the Module​
Question​
Choose the question the consumer will be asked.
Answer​
Set the different answers for promoters, passives and passives. You can add different animations if you want to.
Other texts​
Choose the wording of e.g. placeholders.